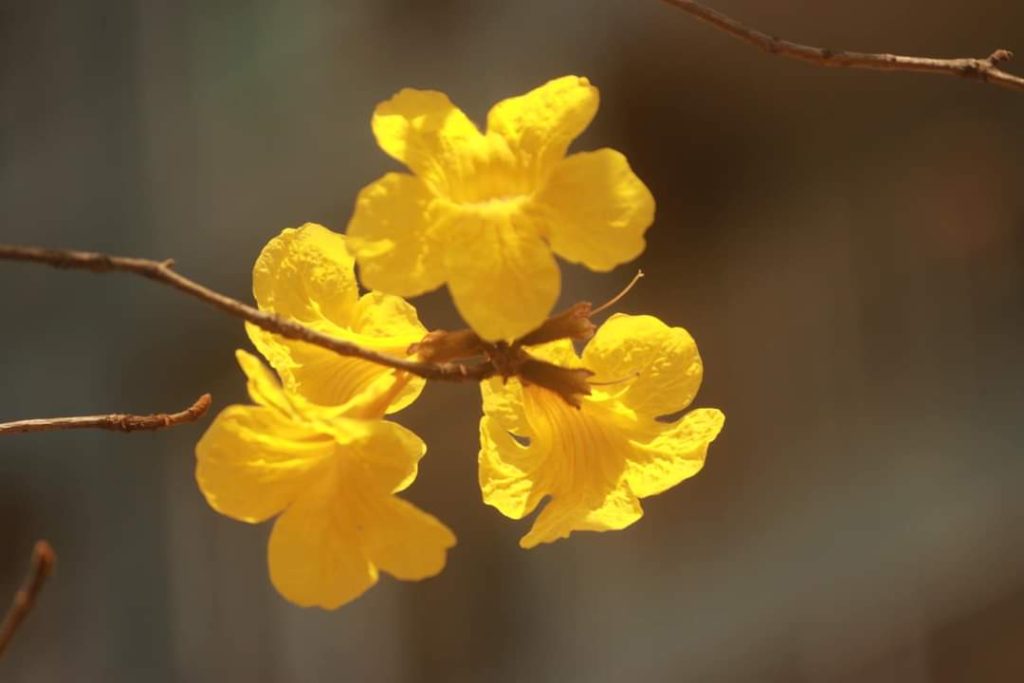 Amy – Amy Leung Oi Mui – was President of the Rotary Club of Bayview Sunshine in the year I was Governor of the District, when we had 49 clubs, 42 in Hong Kong, six in Macau and one in Mongolia; and she was one of the seven lady presidents. Every governor always has a special position in the hearts of his or her presidents, and vice versa. Presidents of the year would normally address their governor affectionately as their Principal, as in school principal, so that I was Amy's Principal in her Class of 2000. I have always tried to stay close with each and every one of my presidents, in the manner and fashion that would be appropriate and comfortable between me and them, individually or collectively, but I cannot deny, at the risk of upsetting their counterparts, that I am probably closer to the lady presidents. And Amy has always been very close to my heart.
It therefore came as a tremendous shock when Ada called me on 27 May with the unbelievable news that Amy passed away peacefully in the small hours that morning, having fainted at home the previous night before being rushed to the hospital and never woke up, her daughter Michelle later revealed. As I had written in a few chat groups afterwards, I was speechless. My immediate thought went back to early January when we were to meet for her Rotary Club's Silver Jubilee Anniversary Celebration on 9 January 2022, billed as Silver and Gold, but which unfortunately had to be cancelled last minute because of the pandemic outbreak. Nevertheless, Amy sent me an electronic copy of the Anniversary Programme Booklet prepared for the occasion, of which Michelle was the chief editor. It was excellent work indeed; and that was the last communication between us.
Su and I went to her funeral last evening. The family had wanted it to be a small and private session and, under the current pandemic situation, had indeed only notified a very limited number of people of the occasion. A memorial service was being planned, to which many more of her friends and past acquaintances would be invited to attend. It happened that Su was a classmate of one of Amy's younger sister. Small world indeed. Michelle had edited and published a memorial booklet – another beautiful and elegantly work – in which she wrote a heartwarming and stomach-turning piece, as Amy's sisters and relatives eulogized in words, poems and photos, all very moving and touching.
The booklet reminded me that Amy was the second of eight siblings, all daughters, from the same parents, and all born in Hong Kong, probably spanning two decades. She grew up in poor Hong Kong with the father as the principal bread winner, later assisted by the elder daughters. Looking back and reading through what her siblings, nephews and nieces had recalled and recorded in the booklet, Amy must have been a tower of strength and a principal provider for the family and was instrumental in bringing the family out of poverty, quietly, lovingly and cheerfully. Michelle had recorded that Amy started working in Standard Chartered Bank in 1974, presumably after her secondary education, at the age of 18, and probably because the family could not afford putting her through tertiary education. She did very well indeed, and by 2002 had joined the insurance industry from where she never looked back and had set up her own team which Michelle and some of her younger sisters had joined, as well as some relatives and friends. She was indeed a giant in the family.
Amy was extremely active in community service, having joined the Civil Aid Service in 1979 as a rank and file cadet and risen up the ladder to be the most top ranking and only female officer in 2016 and had stayed in that position since. She had also been active in the Junior Chamber of Commerce International since 1988 and had taken up very senior positions. As regards Rotary International from where I came to know her, Amy joined the Rotary Club of Bayview Sunshine as a Charter Member in 1996 and I had the pleasure of having her as one of my presidents when she took up the presidency in 2000, which office she took up again in 2018, certainly in the spirit of Service Above Self. She also took up many other leadership positions over long periods and was active in the work and fund raising for the Rotary Foundation. It was a most fitting tribute that District Governor Keith Chow conferred on her the award of Unsung Hero of the District at the 62nd District Conference held in the week Amy left us. There were other community services and organizations that Amy had been involved in, but with which I am less familiar.
I was surprised to learn from the memorial booklet that Amy was born rather weak and fragile and was always sick. It seemed that she grew up with the medicine bottle rather than the milk bottle. But she had always appeared, to me at least, to be such a strong, healthy and robust person, with steel nerves and determination, who was always ready on the go and to take the world with her hands.
Amy will always be remembered as a warm, kind, helpful, caring and sincere leader who had always managed the concerns of others with skill and assiduity, and who had discharged the responsibilities she had taken up with zeal and ability. In the words of a fellow past governor, Y K Cheng, she was "a true and trusty person, a dear friend, and she delivered whenever she took on assignments."
In our Rotary International District 3450, Amy had always been my great help. Apart from taking good care of her Club in the year I was Governor, she had assisted me when I was in the Chair of the District Rotary Foundation Committee between 2003 and 2006, and had helped me with my work as Paul Harris Society Coordinator of the District. At the personal level, Amy had indeed been a very dear friend throughout. She helped me in organizing my Silver Wedding Anniversary Celebration with Rosita at Zetland Hall in 2001, six months after I stepped down as Governor; she helped at Rosita's funeral in 2004; and she organized the registration and reception and stayed at the desk with Michelle for one entire evening during my wedding week with Su at Zetland Hall, so that the brethren and guests within the banquet hall could have a great time enjoying themselves, always quietly but with efficacy.
There were a few parties that I had attended in which Amy was there. They had left me very fond memories indeed. There was an evening in Mei Foo when after a few drinks, Amy felt so happy and uninhibited that she crawled under the table as if she were in a game of hide and seek. Su and I also recalled Amy coming to my nephew's Florist at Admiralty in January 2021 to collect her copy of my memoir; and the happy times we had with her at her Club's Anniversary Celebrations. We had promised her to be at the Cat Walk planned for January 2022, but which couldn't take place. They were all happy memories. Farewell, our very beloved Amy. We would miss you.